Muhammed the prophet
1.he later reported that it was there, at age 40,[9][12] that he received his first revelation from God.
2.Three years after this event Muhammad started preaching these revelations publicly, proclaiming that "God is One", that complete "surrender" to Him.
Powered by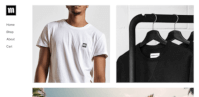 Create your own unique website with customizable templates.