The Functions of the Sunnah
In Arabic, the wording is Hojjiyat As-Sunnah. This basically means that the Sunnah can be used as evidence in Shariah, and that Allah (swt) has ordered us to follow the Sunnah and avoid anything it has prohibited for us. In other words, this means that it is obligatory on every Muslim to believe in what the Sunnah tells us, and to act according to the Sunnah in all aspects of our life and ensure that we do not commit any actions that contradict the Sunnah.
Powered by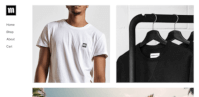 Create your own unique website with customizable templates.